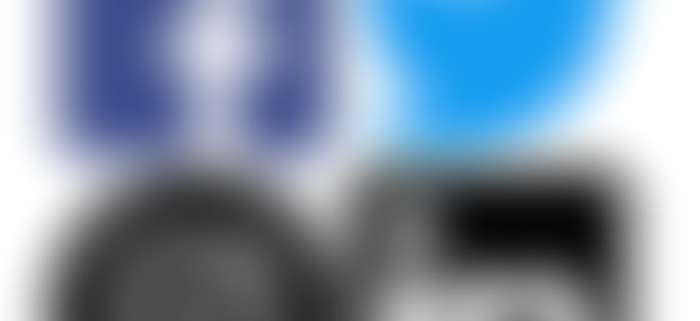 It seems every couple months or so, a new social media platform is born, and penetrates digital marketing. With Facebook, Instagram, Twitter, Snapchat, Pinterest, and Tumblr all battling for your attention, it's easy to feel overwhelmed with options. Put your efforts into these platforms to reach the most users and best promote your practice within your marketing for medical efforts!
Dental professionals often wonder "exactly which digital marketing platforms should I be posting to?" The answer depends on a few key factors: what's the tone of the content you're posting? Is it informative and direct, or a bit silly and fun? How long is the post? What type of media is it (photo v. text v. video)? What type of interaction are you seeking for your online fans?
Deciding where to post is not as difficult as it may seem! It comes down to knowing which platforms are the best for promoting your practice, becoming familiar and comfortable with them, and forming an effective posting routine that best suits you.
Here are the Digital marketing platforms your practice should be on:
Facebook
It is the largest social media platform in the world, plain and simple, and it's the platform that your clients are most likely to engage with you on. Facebook is not only a great place to kick off your social media marketing efforts, but it's also where you're going to want to put a large portion of your marketing efforts over time, as well.
Facebook is versatile; it's built for all types of content, whether it be photos, text updates, video, links and so on. On top of Facebook's cutting-edge paid advertising tools (an incredibly important subject which we'll address specifically in another post), Facebook is also a very personal and connective social media platform. Facebook makes it easy to reach out to individuals in your area and form meaningful online connections, that can very well result in more clients coming through your door.
Instagram
Instagram isn't just for selfies anymore; with half a billion users and counting, Instagram can be used as an effective tool to connect you with potential clients that aren't regularly on Facebook (i.e. the "younger, hip crowd"). Use this platform for visual storytelling, and really let users get a feeling for the culture and atmosphere that surrounds your practice. Channel your inner photographer and get creative! Instagram Stories and Instagram Live are also great new features you can utilize to reach users; read our blog post about Facebook Live to get a feel for how live video can be utilized!
Twitter and LinkedIn
While Twitter and LinkedIn aren't the best way to directly connect and engage with online users, it's good to at least have a complete, professional-looking profile so users can contact you with feedback or questions! Keep in mind, for any and all accounts your practice has, you have to regularly check them for messages, comments and other types of engagement. It's honestly better to post next to nothing and be incredibly responsive than to look unresponsive.
Your Practice Blog
Rise MD, along with countless dental professionals, believes in the power of blogging. If you haven't yet set up a practice blog, now's the time to do it. This is your opportunity to inform, review, or explain important topics and subject matter to your online audience. And don't worry; blog posts don't need to be (and probably shouldn't be) pages and pages long! In most cases, a few, well-written paragraphs will do just fine.
And of course, be sure to link your social media content to new blog posts!
Remember: Consistency is Key
Social media marketing is all about posting regularly, and having some variety in your content, This is also part of digital marketing and of course, don't be shy! – When users follow a page, they expect to see content from that page regularly. Many dental professionals often struggle with finding great content to post, or struggle to find time to post, period. If you'd like Rise MD to perform an audit of your social media content strategy, and learn how we can improve it using the best, most tested social media marketing techniques out there, get in touch with us at Rise MD.
https://risedigitalpartners.com/wp-content/uploads/2017/08/newblogthang.png
393
700
Philip
https://risedigitalpartners.com/wp-content/uploads/2017/12/rise-digital-partners-transparent-logo.png
Philip
2017-08-21 19:32:10
2017-11-10 10:08:17
All The Social Media Platforms your Practice Should Be On